Evaporative cooling systems are considered to be the most sustainable and eco-friendly cooling systems for industrial, office, and home. There are various reasons behind it being called so and this is exactly what we are going to talk about today. We shall discuss the key points due to which it is considered to be so sustainable.
Global warming is a big concern and it is increasing rapidly. It is every individual's responsibility to play their part in containing it. With soaring electricity prices, it will not only benefit the environment but it will go easy on your pocket as well.
As the name suggests, the evaporative cooling uses evaporation to cool the air. Cooling pads that are installed behind an air rotator or exhaust are soaked with water using a motor. The air on the pads absorbs the warm temperatures and towers the air temperature around it. After which a fan sucks out this cool air and throws it out in the direction it is placed.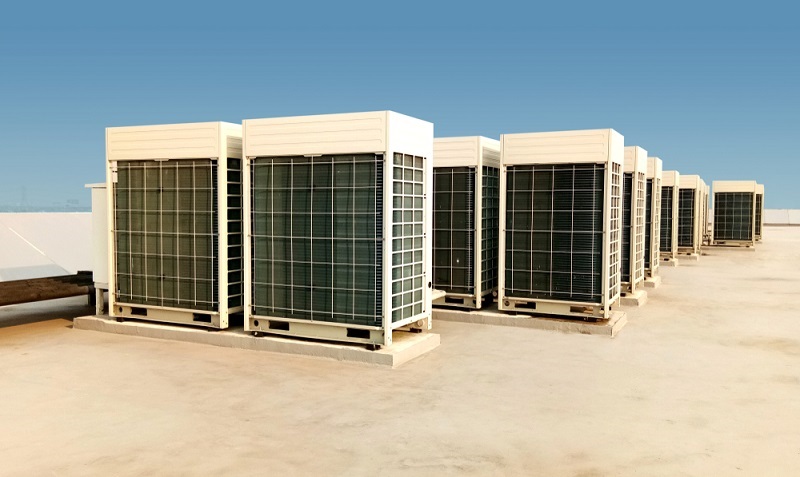 Discover The Top Benefits of Evaporative Cooling Systems
Various benefits come with evaporative cooling systems which are discussed below:
Better indoor air quality: These systems improve indoor air quality by continuous air circulation. In the case of the air conditioner, the same air is circulated inside the room which not only drops the air quality but keeps lower O2 levels inside the premises as well. This is the very reason why they are used in industries as they keep a continuous flow of fresh air circulating inside the establishment.
Eco-friendly option: The evaporative cooling systems are eco-friendly as they do not use any refrigerant gasses. These gases which are used in air conditioners are not only harmful to the environment but to humans as well if inhaled while leakage. With the increasing global warming rate, our only viable HVAC option is evaporative cooling.
Easy Maintenance: Unlike air conditioners, the maintenance and servicing cost of these systems is considerably lower. They do not demand seasonal servicing religiously and even if they do the cost of it is extremely low and even a layman can service these systems.
Adds moisture: For people who live in regions that experience a dry atmosphere, it is their best possible option. It is because it adds moisture to the air as water is used to wet the cooling pads behind it.
Promises Efficient cooling: The primary reason behind it being heavily used in the industries is because of its lower cost of operations. It is said that they consume only 10% of the total energy that refrigerant cooling systems do. This is something that can help you to save a lot of money while staying cool. Electricity prices are soaring every year and that is why they are a viable option.
Provides a comfortable working environment: Places like factories, production units, and warehouses where several people work for long hours need to have a comfortable work environment. A comfortable work environment boosts the productivity level and will eventually give in better returns to the owners. This is the very reason that its industrial use cases are increasing day by day. It prevents workers from experiencing suffocation and other health hazards due to the heat.
Availability of spares: We are all aware of the fact that spare parts for air conditioners can be really expensive. This is not the case when we talk about evaporative cooling systems. They do not require a lot of complex parts in the first place but even if a part of it needs to be replaced, they are easily available in the market in standard sizes and shapes. This makes them readily available almost everywhere and is considerably cheaper in rates.
Conclusion
Evaporative cooling systems are heavily in demand these days. It is not only because of the monetary benefits that it provides but also because it is environmentally friendly. You may significantly see a huge difference in the expenses that you used to make while using an air conditioner when you start using it. If you are still thinking about switching to this type of cooling system then we think these benefits are enough to support our claims.