Companies frequently consider their media first when developing their brands. Outdoor spaces can benefit from having bike racks or bike parking bollards as a brand-enhancing element. Both their physical presence and their design convey a message, and the benefits that people get utilizing them, help it be more acceptable to new people. Installing these bike racks outside of your office, gym, or retail shops makes access to your business more convenient. Know the different benefits of it.
Concern for the environment
Bike racks signal that a business values the environment. It's not only about broad issues like climate change, but a bike rack also implies that a company is considering traffic congestion and how people will move about the premises. This type of flow interacts with the local environment and the larger one.
Concern for a well-managed society
Active transportation contributes to a healthier community, so companies focusing on fitness, sports, or the great outdoors should offer bicycle parking. However, by providing a location to secure a bike, even businesses outside the health and fitness sector can convey concern for their wellbeing.
Many cyclists are avid travelers who drive, walk, and use public transport. Bicycle parking welcomes visitors who use many modes of transportation, including those driving. Even if there aren't many bikers visiting a specific location, the existence of a bike rack suggests a variety of customers and shows caring for their convenience.
Trash cans are placed at different distances strategically at some fast-food joints or retail establishments so that customers can enjoy the convenience of finishing their meal or unwrapping their purchase while having a garbage can only a short distance away. Even after the transaction, attention to detail matters for the business.
Just like that, before the customer enters the business, commercial bike racks, particularly those strategically positioned regarding automobile parking, cyclist and bike security, and the store's main door, accomplish the same. They signal that a company is paying attention by providing suggestions to make the day go more smoothly.
The street is the center of communities. In more crowded metropolitan locations, patrons of neighboring or rival businesses may utilize a bike rack installed by one company. A company whose brand values include "community", might first appear to be an advantage for both the business and the community. A business that provides free bike parking for everyone contributes to the cityscape. It's a straightforward act of generosity and involvement. It can also bring in new customers if the bike parking is close to an eye-catching display or sign.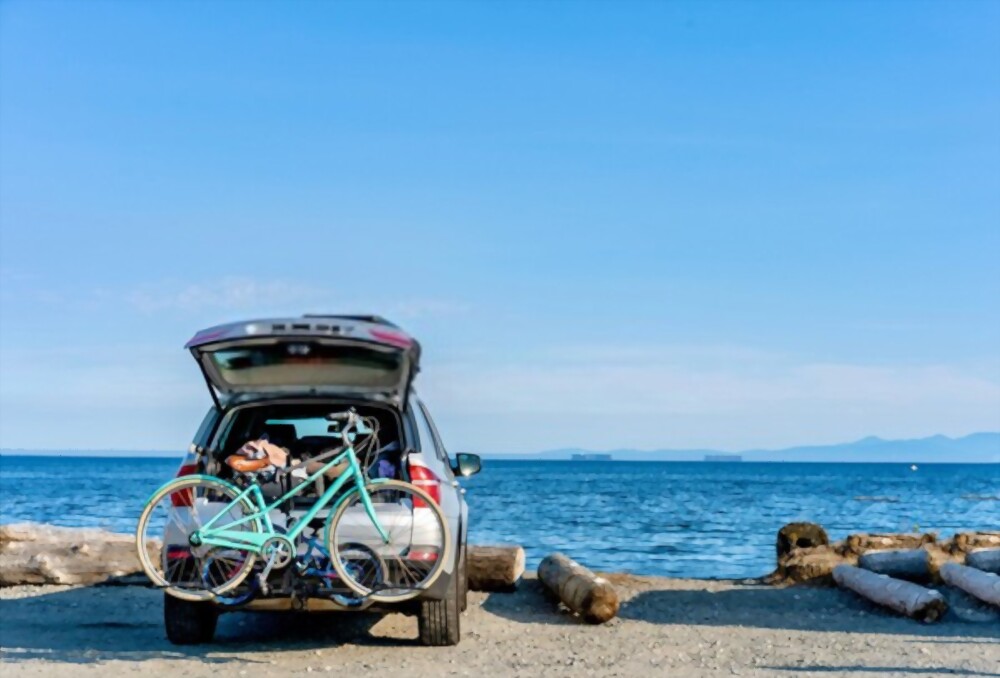 An outside bike rack of any kind makes a statement. There are numerous architectural types for standard commercial bike racks. When selecting the type of bike parking, keeping sound design principles in mind can help make brand adherence more obvious. The shape of the bike rack can be chosen to go well with the landscape design, the neighboring buildings' architectural styles, or even the company emblem. The most fundamental components of a logo, such as columns, circles, squares, or triangles can be created in the carefully chosen bike rack.
Bike racks are frequently purchased in stainless steel or black for modern or traditional architectural appearances. Additionally, bike racks can be powder coated in hues that fit your company's color scheme.
Conclusion:
Corporate branding can become more concrete and tangible when deciding where to install outside site furnishings and how they should be designed. The design of a room can reveals a lot about a firm since research is becoming more and clearer about how environmental signals influence subjective sensations and impressions. Bike racks help a lot of bikers to park their bike for free, and it also helps to grow a stronger community.